Lanyu Laser high power 405nm fiber laser
---
Dongguan Lanyu Laser Co., Ltd. is a semiconductor laser research and development, production, sales as one of the high-tech enterprises, the company's main products: 375nm~980nm between the semiconductor laser, fiber coupled laser.
LY4020-A series fiber laser module newly developed by Lanyu Laser, high power 405nm20w fiber coupled laser module provides 20W laser power through 105µm bunched fiber; The modules provide high brightness, small size and easy to use thermal management through distributed laser diodes, making the water-cooled architecture predictable with high reliability.
The high power and high brightness fiber coupled laser module has continuous laser light output, and its output light spot is uniform. It can be widely used in the fields of medical treatment, PCB plate making, fluorescence excitation, material processing, biochemical research and so on.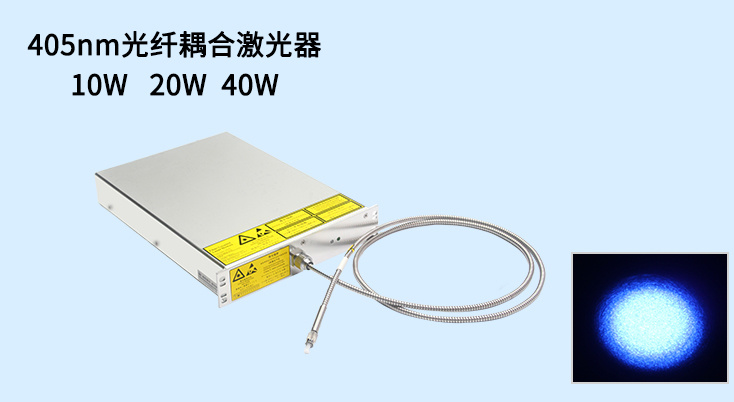 The characteristics of the 20w fiber-coupled laser module are:
1.20W output power
2. High reliability
3. High cost performance
4. Uv-resistant fiber coupling
5. Low power consumption
6 Miniaturization/modularization
Both visible and infrared fiber lasers can be coupled to multimode fibers and output through fibers. Lanyu Laser fiber laser is from 375nm to 980nm fiber laser, can be customized fiber laser wavelength.