Lanyu Laser tell you why the laser can not be seen in the daytime
---
Laser is known as "the fastest knife", "the most accurate ruler", "the brightest light". "Optical amplification of stimulated radiation," or laser. How many colors does the laser come in? The color of the laser is determined by the wavelength of the laser. Certain wavelengths correspond to certain colors. When it is put through a prism, it can see red, orange, yellow, green, blue, cyan and violet light. In fact, it also contains invisible infrared light and ultraviolet light. The monochromatic property of laser is far more than any other monochromatic light source. The color of the laser is very pure light, and it only shines in one direction, which is extremely bright.
Often encounter customers ask when the outdoor use of laser can not see, is not too low power, high power laser can see? The more powerful the laser, the clearer the light. Laser beam in the case of being seen is laser in the irradiation of the object reflection or most of the case of scattering, diffuse reflection occurred. The same is true of sunlight in space. When the laser passes through smoke or fog, it is obviously diffused by the smoke particles, and then we can see the laser beam, whereas we cannot see it.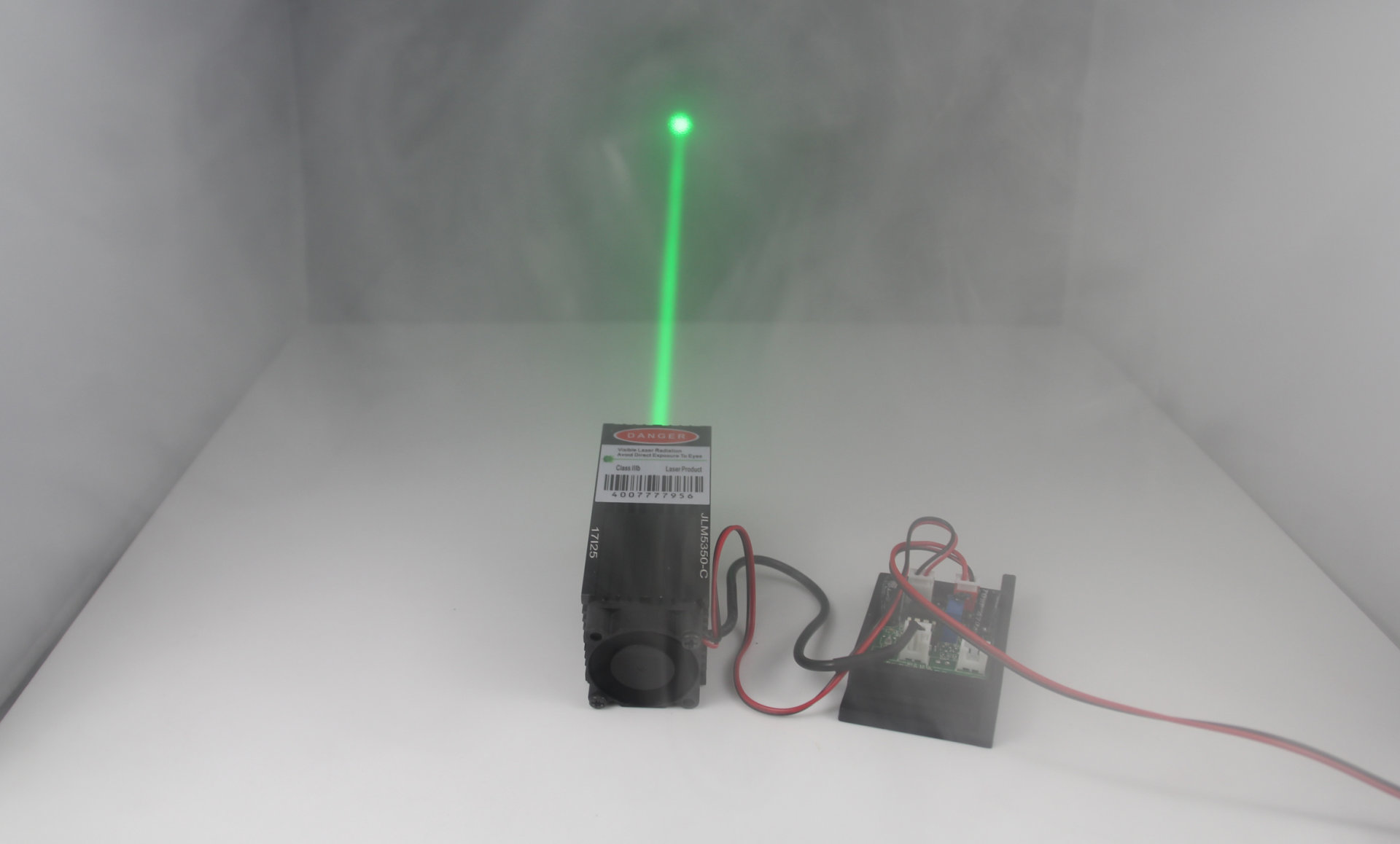 Why can't the laser be seen in the air, but when it is sprayed with water or smoke?
That's because the air is clean and light travels in a straight line, so you can't see light unless it's facing the direction it's traveling. Water droplets have the function of reflection and refraction, spray water mist or smoke due to the reflection of water droplets or soot particles, and concentrated around the light, so that the laser diffuse reflection, light into the human eye, so you can see the laser. In fact, the laser can also be seen in the air, the distribution of small water droplets in the air is scattered, so the reflection is difficult to find.